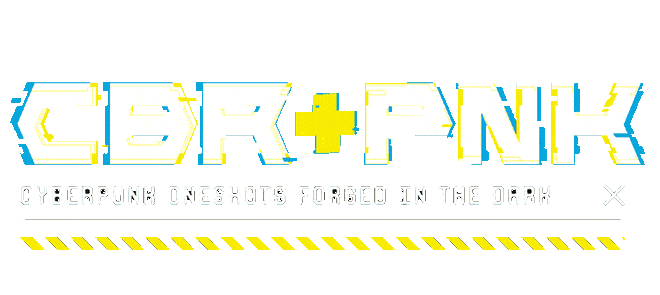 CBR+PNK [OLD EDITION]
As of last week, this version of CBR+PNK (v1.0) has been shut down for new purchases, giving way to the upcoming 1.5 version of the game that is currently on pre-order through https://cbr-pnk.backerkit.com/hosted_preorders.
For those who already have purchased or claimed a community copy, your ability to further download the PDFs won't be affected.
Is the upgrade required? Absolutely not. You can continue to enjoy CBR+PNK v1.0 as it is. Although the upcoming /scenarios, /runs and /plugins will be made with v1.5 in mind, you'll probably be able to use them with a few tweaks.
And speaking of /run scenarios:
The Ghost of Adélaide is the latest CBR+PNK /run, a fitting scenario for the spooky season and is included in this bundle, among other amazing FitD stuff!
https://itch.io/b/1571/are-you-afraid-in-the-dark-a-fitd-horror-bundle
Get CBR+PNK [OLD EDITION]