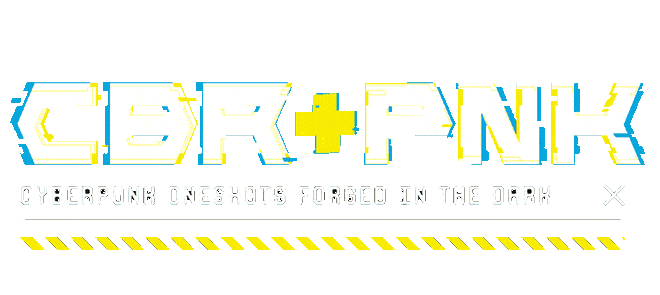 CBR+PNK [OLD EDITION]
usr 'undefined' [ DATABASE_ACCESS (0305) ]
struct dir cbrpnk/augmented{};
cmd/run promotrailer.mp4
GET READY, RUNNER
We are launching very very soon, and I can't wait to share with you all what we've been working on for almost a year (!).

This project has been made possible by the incredible enthusiasm and support by Ray Chou and Vincenzo Ferriero from Mythopoeia. You might know about their previous sucessful projects like The Wildsea and Pro Patria Mori. They too have been working hard to bring to life the best version of this game.
Now we ask you to join forces and give your support in any way you can!
Jack in and click that green button. Talk about it on social media. Let the data flow.
DO YOU ACCEPT? [Y̶̛͖͙͖͓͉̤̌̿̿̂́/N]

Get CBR+PNK [OLD EDITION]